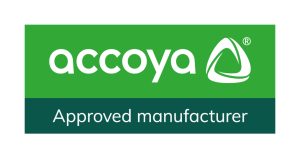 ICD is proud to be an approved manufacturer of Accoya wood products for both our projects from doors and windows to decking, cladding, gates and fences. Accoya is a chemically modified wood product using a proprietary acetylation process to transform normal Radiata Pine into a rot and bug resistant wood that is dimensionally stable. Backed by a 50 year warranty for above ground applications and a 25 year warranty for in ground applications it is our choice for many of our exterior projects when stability and durability are of the utmost importance.
Accoya Wood in Our Work
Here are just a few images of Accoya in our workshop and on the job site. The wood is highly durable and machines extremely well, taking fine details and joinery. It finishes extremely easily and can be utilized in almost any exterior application.
---
Questions about Accoya for your project?
Contact us to talk to one of our projects managers
---